Stephen Fry is the co-managing director of two primary companies:
Stephen Fry and Andrew Sampson develop and create blogs, apps, audio series, podcasts, books and other digital content on this site and through its partners specifically for visitors, contributors and clients.
SamFry Ltd. owns and manages stephenfry.com. The purpose of SamFry Limited is two-fold. To fund development and production of innovative content exclusively for stephenfry.com and to create and produce content in the form of apps, digital productions and websites for other special clients.
Stephen Fry and Andrew Sampson are joint directors of SamFry Limited and have been working on stephenfry.com & other digital productions together for twelve years.
Our  recent productions for 2011 include working with Hachette Publishing UK for the second release of "Hugh Johnson's Wine Guide 2012".
We have also produced "Drew Mitchell's Runnin' Rugby" game app for Australian international rugby player Drew Mitchell. The game was #1 in the Sports category for iPad and iPhone for 3 weeks in September 2011.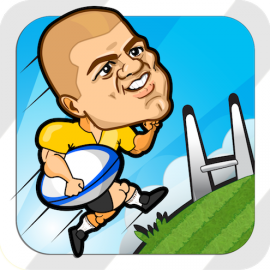 If you are a professional and wish to speak to Andrew Sampson about SamFry Limited, Stephenfry.com or UnTied Artists Network please email.
andrew AT samfrylimited DOT com
Please ensure you address your email to Andrew as unaddressed email will be deleted.
For enquires relating to television & film production please contact Sprout Pictures http://sproutpictures.com
All other contact enquires must follow the contact guidelines located here.